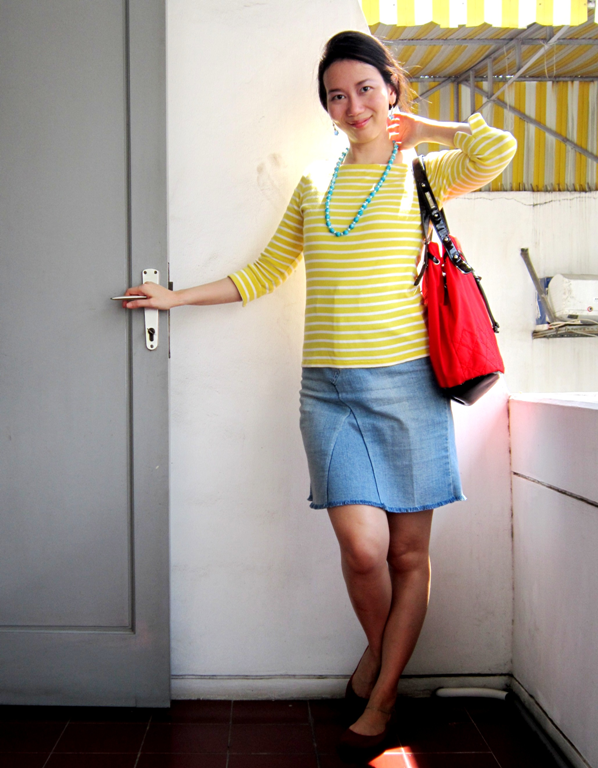 I love accessories. Yet Baby Michael is much more precious than my accessories. So, when going out with him, I compromise. I only wear baby and mommy friendly accessories. What does it mean?
Necklaces, bracelets, and earrings with sharp, pointed edges might cut or scratch the baby when I carry him. That means most accessories made of metal are out when I'm with Baby Michael. I don't want him grabbing my pretty, colorful, metal flower and leaf shaped necklace, then his delicate little hand got hurt by the metal tips. Or he got smacked accidentally on the cheek by my metal earrings when I carry him!
When I'm with Baby Michael, I opt for rounded shape beads, fake pearls, or cloth and felt material for accessories. Or if I wear a necklace made from alloy metal, it would be something small and dainty, instead of big and chunky. And definitely no spikes as the latest fashion rage!
No long, dangling earrings
This is more for Mommy's safety. Babies are much stronger than one might think. Wear a pair of long sparkly earrings, and Baby Michael grabs those playfully and Mommy would cry like a maniac and might result in bleeding ears and crying, shocked baby! Wear something small and pretty that won't attract too much intention of the little one. You can also wear cute studs.
As much as I love stacking bracelets around my wrist, I found out that they make my baby uncomfortable when I'm holding him. They hurt his back and his chest. Whenever I come home from work, usually I remove my bracelets before carrying him around. So, no arm candy for now when I'm with Baby Michael, at least until he's older.
So, what do you think of my mommyform and the baby-mommy friendly look? I wore this for an outing with Baby Michael for a family Saturday brunch at the mall five-minute drive from my house.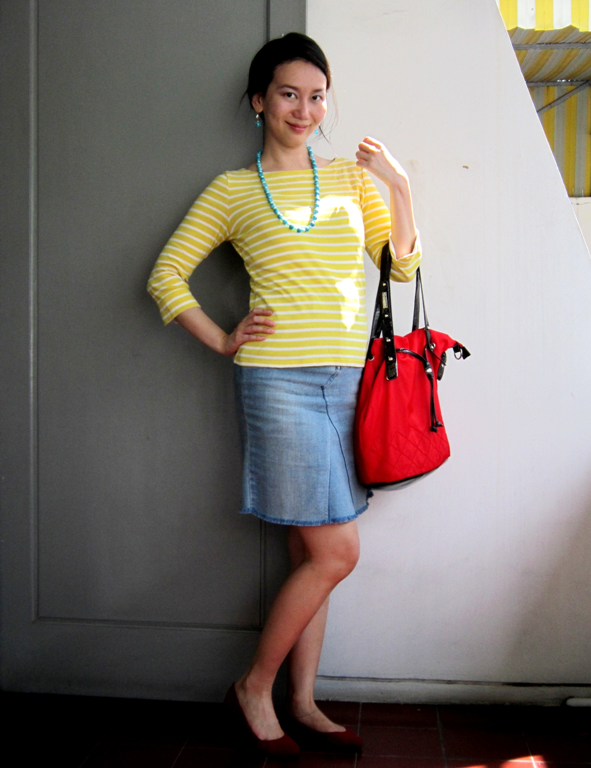 What do you think of Baby Michael's outfit? I don't buy him a lot of clothes, since he doesn't go out much and he grows so fast! I got him this one because I like what it's said on the T-shirt: Natural smile, comical, the world is our field, peaceful life!
Baby Michael on his stroller, looking to the right and left. So cute! He seldom goes out, and we went around 10 in the morning when the mall was just opened and not crowded just yet.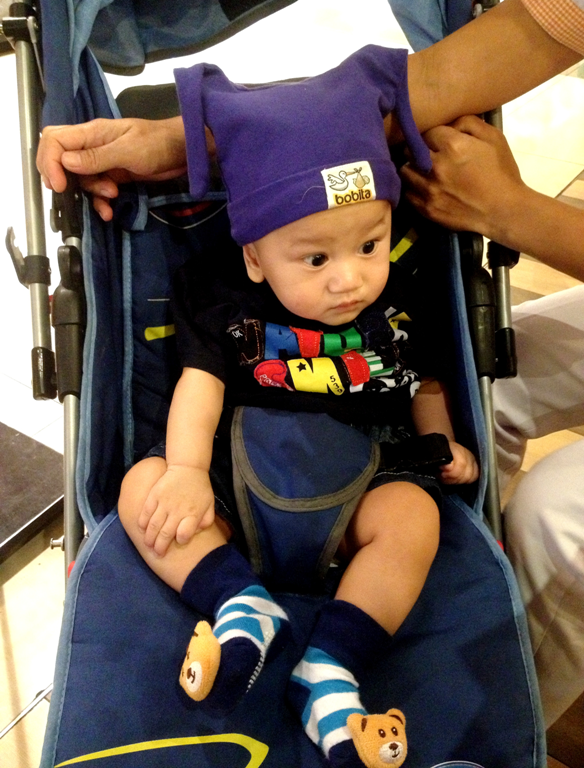 After about two hours, Baby Michael just wanted to go home! Look at his expression!
So we went home around noon after the brunch. We don't go out for too long when Baby Michael is with us. Home again, he smiled again! ^__^
Linking up to: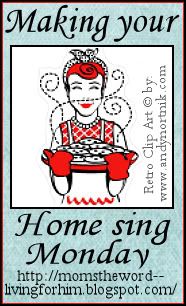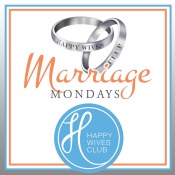 "/>