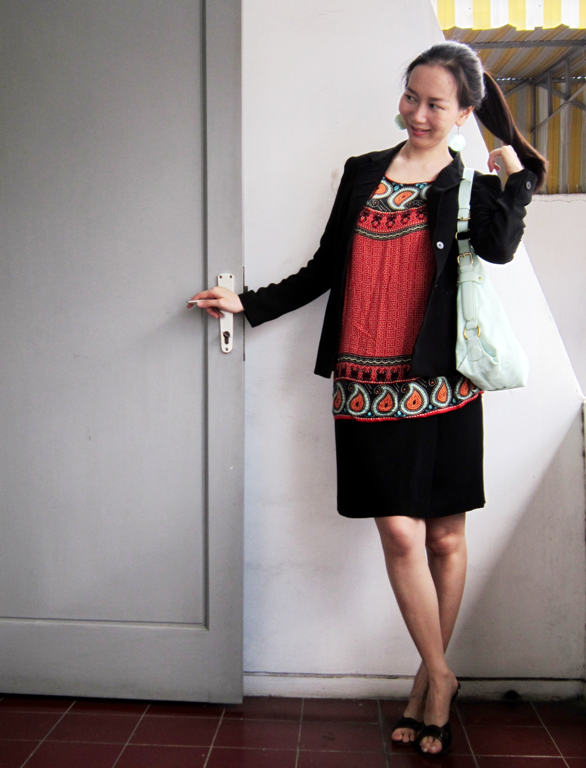 Note: I finally succumb to the temptation and open an Instagram account! I know, I know, I'm so late, but better late than never, rite. Haha! The thing is, I usually don't have good internet or wifi connection, so uploading pictures on Instagram takes waaaayyyyy too long! But wifi is a little bit better now! If you'd like to know what's going on in my daily life, please find
@
stylenseason
on Instagram. ^__^
Ponytail is a fun, cute, young, and cheerful hair style. Also, unlike pigtail, ponytail is age appropriate whether you're three, thirteen, thirty, or fifty three years old. It's never goes out of style. You can dress it up, dress it down. You can wear it neat and tight. You can wear it loose. You can wear it with bang or with no bang. It's super versatile.
My today's office wear is pretty formal, but actually it consist of three styles with different "personalities": the fun ponytail hair style, the formal black blazer and wrap skirt, and the casual batik top. I often wear the red and green top with jeans for casual daytime outing, since it's light and breezy.
Yes, you can basically mix and match basically anything and everything in your closet. It's frugal, it's creative, and it's fun!