"When one finds a worthy wife, her value is far beyond pearl;
She brings him good, not evil, all the days of her life." (Proverbs 31:10,12)
That's it. What caught my eye was not that a worthy wife brings 'good' to her husband. Oh no! Even though I'm not married yet, I'm pretty confident that most women will be able to bring good to her husband… at least once in a while.
How difficult is that to be a nice person with cheery disposition when you are in a good mood?
Is there any challenge to say sweet words to your husband when you just got your way in getting that white house with picket fence?
Isn't it easy to cheer and support your husband proudly right after he just got a promotion or score a big deal in his business?
What about when you have dreamed for months about that nude Chanel lambskin bag, and one day after work, you found it on the dining room table with a note: "To the best wife in the world."?
No sweat.
But what about when you're in a sour mood after a long back-breaking day in the office?
When all you want to do is just to collapse, but the baby cried, and your husband want you to listen to his complain about his 'insane customer', and on top of that he forgot to bring home bread and coffee for breakfast the next day, and you absolutely cannot start your day without a cup of coffee?
When your husband is out of job, money is tight, yet he came home with yet another new 'cool' gadget because he 'definitely cannot live without it' and 'it's not that expensive, honey'?
When you have meddling parents in laws and you cannot do anything because you live at their house and you cannot secure enough money for a house down payment because your husband insisted that what the family needed was a new car, not a house, and you – to avoid fights – finally agreed with a heavy heart?
When during a supposedly romantic anniversary dinner he checked his blackberry every two seconds and told you over and over in a very detailed, meticulously, technical way about this new Apple gadget that he dreamed about?
She brings him good, NOT evil, all the days of her life.
There it is again.
Good, NOT evil. Kind words, not complain. Sweet disposition, instead of sour mood. Being understanding, not judgemental. Supportive, instead of throwing a bucket of ice water to his dream. Putting him first, not the laundry, not the TV, not the blackberry, not your friends, not your relatives, not that new sandals you just bought. nor that new reality show you're dying to watch.
All the days of her life. Not just when you're happy and buoyant. Not just when you get your way. Not just in health and wealth. Not just during a vacation or a honeymoon (or second honeymoon). Not just for the first year of marriage. Not just until the first child. Not just until the children graduate and leave the house. But until the day you die.
Now that's something else.
I wonder, when I am a married woman, would I be able to bring my husband good, at least, most of the time? Would I remember to bring him good, not evil, everyday?
I hope and pray that I could, and would.
Office hour look:
Black blazer: Brooks Brothers Woman (USA). Batik shirt: Batara Batik. Black slacks: office uniform by Invio. Gold skinny belt: unbranded. Gold sandals: Yongki Komaladi. Mustard yellow bag: Sogo. Earrings: from Bali (gift).
After office hour look:
Minty green swing cardigan: Marks & Spencer (got it on sale, at a very reduced price, very warm and comfy for cold airconditioned temp!)
Linking up to: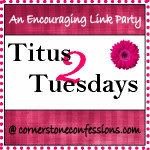 Wednesday's Unveiled Wife Link Up